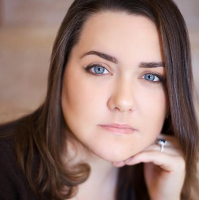 Michel Prince
Contemporary Romance, New Adult Romance, Paranormal Romance, Romance, Erotic Romance, Western Romance, Women's Fiction
USA Today Bestselling author, Michel Prince, graduated with a bachelor degree in History and Political Science. Michel writes new adult and adult paranormal romance as well as contemporary romance.
Recommended Featured Books
"The TRUTH hurts only once but a LIE hurts every time you remember it!"
"True love doesn't happen right away; it's an ever-growing process. It develops after you've gone through many ups and downs, when you've suffered together, cried together, laughed together."
"Love feels no burden, thinks nothing of trouble, attempts what is above its strength, pleads no excuse of impossibility; for it thinks all things lawful for itself, and all things possible."
"Fortune and love favor the brave."
"Dont fall in love with someone you can live with, fall in love with someone you cant live without"